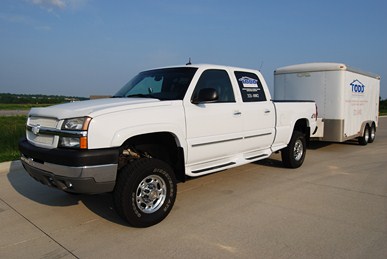 About Us
As the owner of Todd Construction, I have over 25 years of experience in residential construction and have been a proprietor of my own company for the past fourteen years. Although I have experience in both new construction and remodeling, my passion lies more on the side of interior remodeling and basement finishing. As a trim/finish carpenter by trade, I am very detail oriented and have an eye for various design opportunities. I believe I have the greatest job in the world because I love what I do and have the opportunity to work face-to-face with homeowners to help make their dreams become a reality.
Even though I own the company, I do not drive around different job sites checking on my employees and trade partners. My commitment to quality on all levels and building a relationship with my clients requires me to be on the job, helping perform the work to ensure each project is completed as agreed upon. I feel my clients get more of a sense of continuity when they know I am not only the person meeting with them to discuss and design their project, but also the one on the job.
On phases of a remodeling project that require licensed or certified trade contractors, such as electrical, plumbing or heating/cooling, I work closely with them to complete these phases. I do not shop around for the low-cost trade partner. I have a long-standing relationship with all my trade partners and feel this is an essential ingredient to ensure the project is completed with consistency and quality in mind. Between myself, my trade partners, and you the client, we use this team approach to successfully build your remodeling project from the design stage to the very last piece of trim we install.